Your community cares – Virden Empire-Advance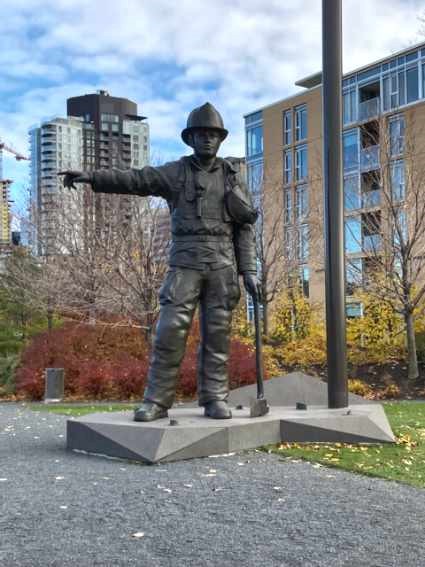 Community life is filled with triumphs and tragedies counterbalanced by hope.
Miniota by Linda Clark
Our community expresses its deepest condolences to Ken Hunkin and Jim and Fiona Hunkin on the passing of their brother Scott. Sympathy also to Scott's family, Justin Hunkin and his family and Brittany and Brian Park and their mother Sharon Ellerington.
We also extend our condolences to Elsie Dickenson and her family on the passing of her daughter-in-law Dawn Dickenson of Rivers. Our hearts go out to Dawn's husband, Doug, her children and grandchildren, and members of her extended family.
Winter has arrived in Manitoba. While many aren't excited, the kids certainly are and the humidity is much needed for next year. The rinks are teeming with hockey and our local hockey players are on the road these days.
Your news this week is sent to you from Ottawa, as I enjoy the time spent with my family with Julie and Kevin Halipchuk and their family. The weather has been wonderful and many very colorful trees are still holding their leaves. One of my stops was the Fallen Firefighters Memorial Wall and Monument.
"Hope is a renewable option. If you run out of it at the end of the day, you can start over in the morning." Barbara kingsolver
Princess Lodge by Janice Simpson
Brandon's Roy and Kim Everett spent Wednesday visiting and dining with Ethel Bowles and Donna Everett.
November birthdays are Beth Stuart, Doris Nield and Charlotte Hutton.
Sheila and Percy Pierce have moved into the lodge. Hope you enjoy living in your new home with us.
Well, the snow has come. I try to think positively, we need humidity every time I have to clean my car.
So, I guess we'll have a white Christmas.
Evergreen Place By Helen Martens
Morning of November 15: Hello everyone. The world is so beautiful. I quote Helen Steiner Rice, "Observe the beauty of a winter scene. Every snowflake, like every human being, is special and has its own individual characteristic." Living in a place like Evergreen, I understand the quote.
What a change we have had over time. When driving on the freeways, watch for wildlife, especially moose and deer. Animals also have their own characteristics. From experience, I know moose want to be in control. They will walk down the highway when they see you coming, stop and watch you. When you stop they will slowly exit the freeway on the other side. Then there are the deer, they want to make sure they cross the highway in front of a vehicle. Not only that, they can run up to 35 mph and try to outrun you right next to your vehicle.
I checked out what happened on November 15th. So here is a question for you. Who was the longest-serving Prime Minister of Canada? On November 15, 1948, he retired after 22 years as Prime Minister. You are right! It was Lyon Mackenzie King.
Here's what we Evergreens are doing these days. Some have started cooking for Christmas. Could anyone share a great Christmas cake recipe with me? I would appreciate it.
Vern and Margaret Rollo brought my Christmas tree back from the screened porch last week. Vern had blown the dust off the tree with his electric leaf blower. Just in time for November 15th, which is usually when I start decorating for Christmas. So if you walk past Evergreen after today you'll see the lights in my window welcoming you.
Many residents come together to play games on these snowy days. A small group meets on Saturday evening to play cards. A couple went to see friends last night to play Aggravation. From the way they had talked about it, they had had a wonderful time. Emmi, who moved in recently, was hoping there would be someone here who enjoyed playing Scrabble. Now I have a Scrabble buddy.
The common room will soon be occupied by fans of Qwirkle, a really fun game. I hope to be part of this group.
Chris Leach is back to his lob, shoveling snow off the sidewalks. One resident said: "Be sure to mention that he dug a path for me to my vehicle".
November 15th is also referred to as "National Clean Your Refrigerator Day". Now it's for me. I'd better take care of myself!
Quote of the day: "Wherever you go, whatever the weather, always bring your own sun." -Anthony J. D'Angelo