Where will the Arizona coyotes play in 2022-23?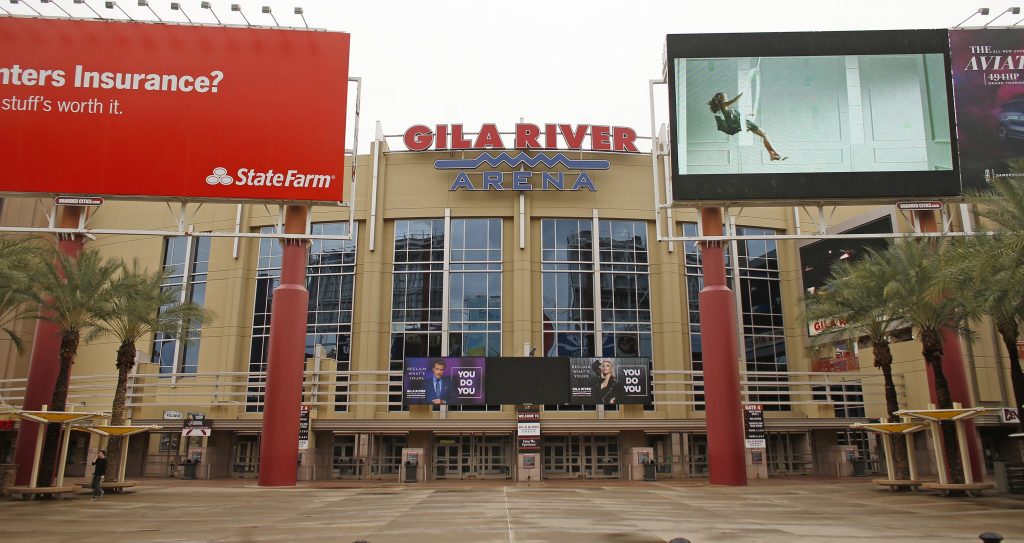 Thursday's report that the Arizona Coyotes will have their Gila River Arena lease terminated by the City of Glendale cast a shadow over the organization. It's another blow for a team that hasn't yet had much solid ground under it since arriving in the desert in 1996. Today, Arizona Coyotes reporter Craig Morgan dived very deep on the Coyotes' options if they want to stay in Arizona. There's no real way forward for the team beyond next season, but the options are plentiful, ranging from the extraordinary to the near-likely. It is widely believed that any situation that keeps them in Arizona involves a short stay in a temporary arena from 2022-2023. It's because of plans announced last month for a new privately funded arena in Tempe, a more central location to their membership base. But with less than 11 months to go until their annual lease at Glendale expires, the Coyotes' property must act quickly to find a temporary fix if they are to stay in the Phoenix area.
One option, referred to by Morgan as the most realistic, is a temporary move to the Arizona Veterans Memorial Coliseum. It would immediately become one of the smallest and oldest venues in the NHL, with just 13,730 spectators. While that doesn't seem like a good option at all, there are a few reasons to be optimistic if Arizona wants to create a temporary home here. You can argue that this has been done before and with great success – the New York Islanders' recent second stint at the Nassau Coliseum in Uniondale certainly hasn't hampered the team's success on the ice. Throw in a much more preferable location in Glendale, and it's not impossible that a temporary move here is a reliable short-term fix for the rebuilding franchise.
But there's another downtown location that could be a much more creative solution – Chase Field, home of the MLB's Arizona Diamondbacks. Morgan points out that little is known about how hockey would work in the indoor venue, but looks back on the Thunderdome's success for the Tampa Bay Lightning expansion. The reality remains that major renovations should be done in order to make the arena compatible with the NHL, even more so than the Memorial Coliseum. It's a long shot, but a fun idea.
Then there's always the looming possibility of relocation, whispers that have lingered for much of Arizona's history in the desert. If a reliable short-term solution can't be found, or if their long-term plans to build an arena in Tempe don't come to fruition, there's more than zero chance the Coyotes will have to find a new home entirely.
So, PHR readers, we turn to you to ask questions about the future of this Western Conference team. Are the Coyotes finding some stability in Arizona, or is it the end of an era in the Southwest?
[Mobile users, click here to vote!]