Review of the Pégulas' decision to lay off 22 Sabers employees a year ago | Buffalo Sabers News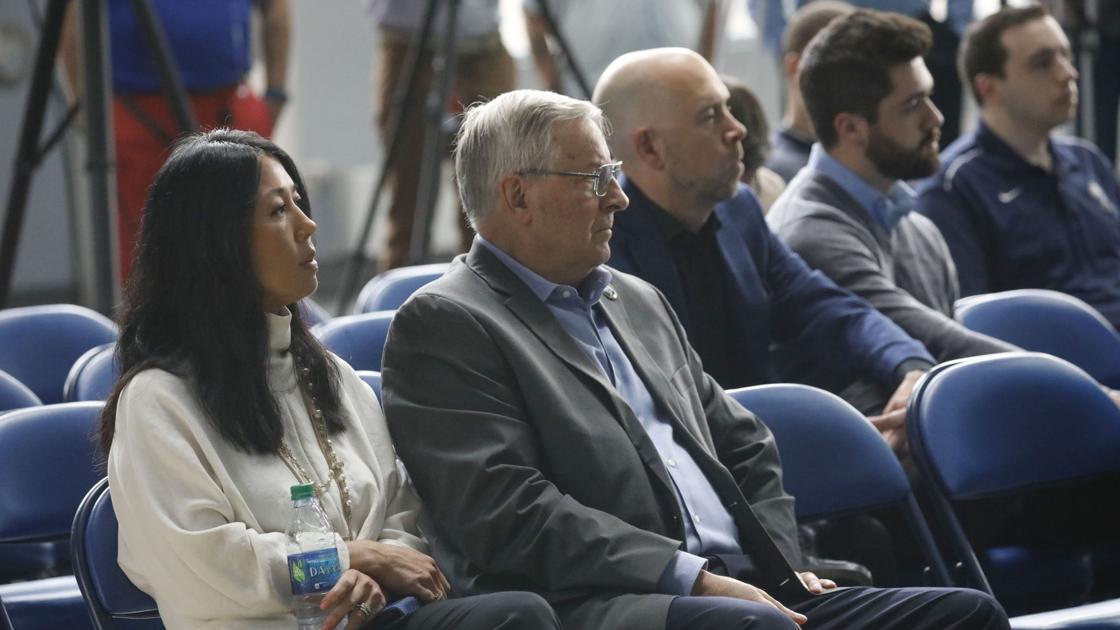 The Sabers finished bottom in the league for the fourth time in eight years, earning the right to select first overall in the July 23 draft. Adams and Karmanos are speaking to coaching candidates from different walks of life after the club showed progress under the guidance of interim coach Don Granato during the final weeks of the shortened season.
According to the Sabers' staff directory, not counting Karmanos, the scout department has the same number of scouts now as after the mass layoffs. Buffalo has eight scouts working under Jeremiah Crowe, Jerry Forton, and Jason Nightingale, each having been promoted from previous roles under Botterill.
Since taking office as general manager, Adams has hired scouts Tristan Musser, Anders Forsberg and Lukas Sutter. Sutter, 27, works for the Sabers part-time.
Over the past 12 months, Adams has taken a close look at how to execute the three priorities Terry Pegula laid out in the press conference following Botterill's sacking: "effective, efficient and economical."
The Pegulas expected to have no fans or small crowds amid the Covid-19 pandemic, a big blow to earnings in a league dependent on attendance. However, the Sabers owed Botterill, Sexton and Greeley their annual salaries for the next two years. All but two of the licensed scouts were under contract until 2021-2022.