Ramblings – Good sneaky outlook to grab late. Eichel / Hall bound to disappoint (July 12) – DobberHockey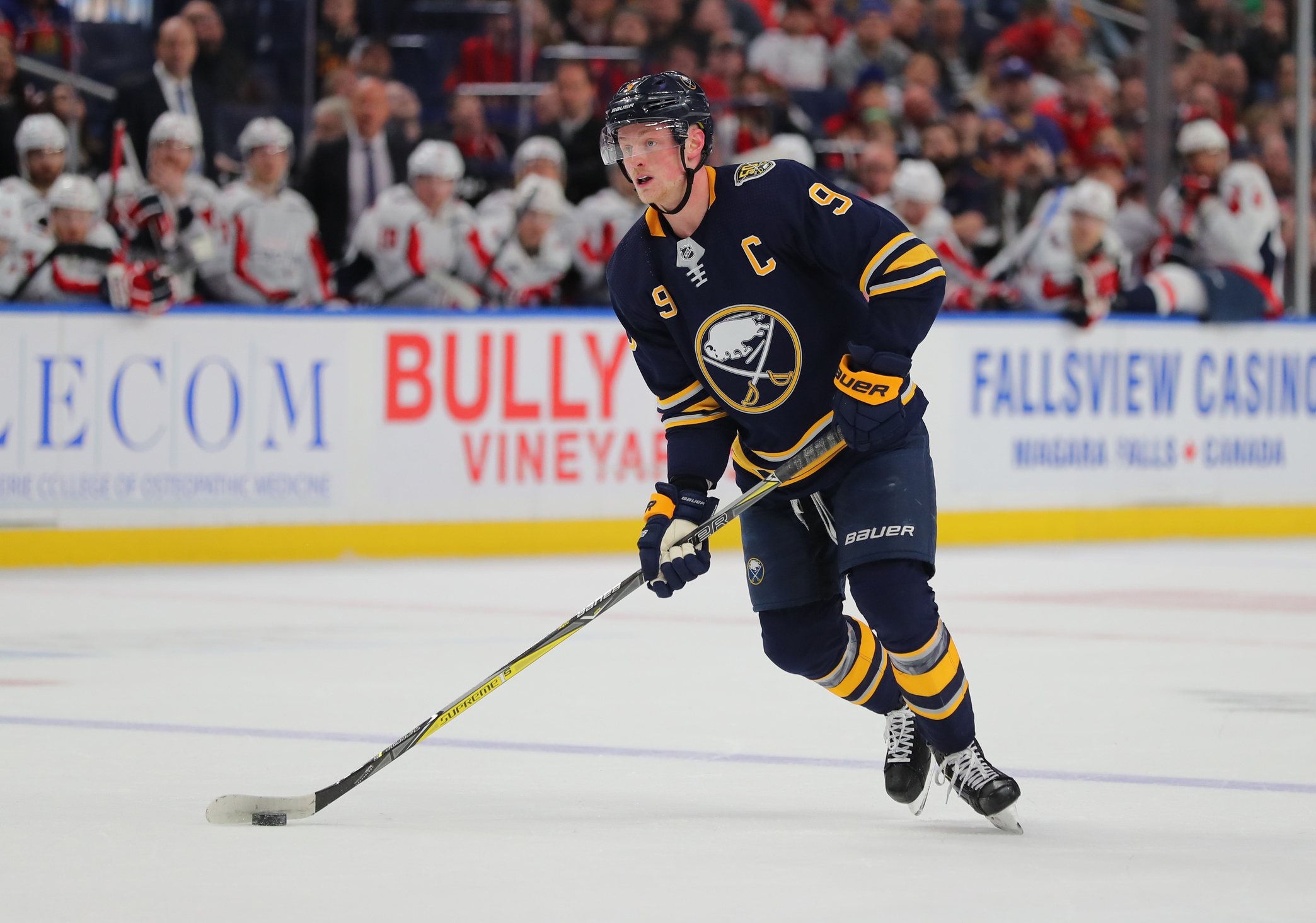 Weekend outing: The acclaimed DobberHockey Fantasy Prospects report. Fifteen years ago I believed that because I needed so much information about prospects entering the league for my dynasty leagues… other people would want the same. Much like a Hockey News 'Future Watch', but aimed at fantasy hockey and with more perspectives covered (and in more detail). So my potential writer at the time, a knowledgeable guy named Matt Bugg, and I started the first RPF. It turned out to be almost as big a hit as the Fantasy Guide. The owners of the Keeper League indeed needed this information. Now that the fifteenth edition is out, and the number of writers I have contributed has increased: Austin Broad (first contribution), Keith Duggan (who has now helped for eight consecutive editions), Jameson Ewasiuk (I think his third times now), Tony Ferrari (editor-in-chief of DobberProspects heading this year's Draftee section), David Hall (former editor of The Journey and current deputy editor of DobberProspects), Hadi Kalakeche (new editor of The Journey ), Mike Kosciesza (first contribution), Lucas Main (I believe his third time now? Maybe four?), Julian Mongillo (the second time I believe), Brayden Olafson (former screenwriter of The Journey who has done several times RPF work), Nick Richard (junior AE at DobberProspects, first contributor), Hayden Soboleski (a longtime vet who does this at least five or six times now). And as for me, I wrote 14 team sections myself. And of course Mario Prata, who was a great help in supporting my last minute changes and corrections. For a super meticulous guy, I have to drive him crazy with my last minute stuff!
EDIT: And I let Pat Quinn out in the above. Apologies to Pat, and with that, I missed one of our longest and most reliable seniors at DobberProspects! This omission was not intentional, but a terrible oversight when I used a different list. But the point is, Quinn (a longtime associate editor at DobberProspects) has contributed the past seven editions, often coming out on top to help other teams as the deadline approaches.
For those who have never purchased the Prospects Report before, it costs $ 14.99. BUT, for just $ 2 more you get the Keeper League Fantasy Pack and it has both the Outlook report AND the upcoming Fantasy Guide. Yes, the Guide would only cost two dollars to do it this way. Crazy, I know. Anyway, the RPF has more than 500 profiled prospects. Understands: how they did it and what to expect, then we list their benefits, 3YP (expected three-year average production expected), wait time, and certainty. Plus the fantastic outlook on upcoming recruits. The Mock Draft will be added to it in a few days (just re-download the product and it will be an updated version – when I update it).
*
Speaking of Mario Prata, he will be the spearhead of the French effort to translate the next Fantasy Guide. And we also hope to have a French section in DobberHockey with both original and translated content. If you would like to be a part of this wonderful company, contact us through the contact link at the bottom of the site.
*
Every year, a few prospects jump out at me thanks to the work on the RPF. Guys who were doing better than I expected. These usually turn out to be great finds, as historically they have unearthed Gustav Nyquist, Jake Guentzel, Kevin Labanc, Sasha Chmelevski (still waiting for him, but he looks good) and Anthony Duclair among others. I also remember giving Brayden Point a huge boost in my mind after researching him for the RPF that year. I remember getting an email about it asking "are you sure he can get 75 points?" Even I went there thinking it would end up at around 60. But after doing some research for the Guide I went with 75 and I'm glad I did.
Here is this year's RPF outlook that has exceeded initial expectations:
Riley Damiani, Dallas – I kind of already knew this guy in that he was a point per game player in his first season in the AHL. I really like when a player immediately translates offense to pro level, skipping the usual one or two year development curve. This bodes well for the next (and final) level. These are the type of players who are generally successful and are good, deep finds for the dynasty leagues.
Jack Dugan, Vegas – As already mentioned, I love it when players move up to a different level of hockey and quickly dominate. And Dugan did it over and over again. If Vegas wasn't that far away with the top six, I would seriously put this guy at the top of the list. You've probably already noticed that he shot up to 26e in the top 200 potential forwards list I posted over the weekend.
Sean Farrell, Montreal – I know he's from afar. And I know he's far away. And we reported and projected as much in the RPF. But he caught my eye and is on my radar. This "project perspective" that I will support over the next few years. So no, this is not a player that I select this year. Or then (as the RPF agrees). But I found the next talented little player who could become a "Dobber Darling".
Robin Salo, New York Islanders – The defender has developed well in Sweden, with an attack that is really improving. As the top draft pick (46e overall) it's going to give tons of opportunities, and the fact that it's been in the system for a long time (drafted in 2017) tells me that the wait time will be minimal. Nice me.
*
Whoever signs Taylor Hall is going to pay too much. I'm not saying it won't bounce back. I think he will. Maybe even close to 70 points. But that will not be enough to justify the number for which he will sign, and in the end, the contract will be an anchor point.
And while I'm fuming, I might as well get back to Jack Eichel. Elite talent. If healthy, easily Top 10 for value in this league. But he is not in good health and rarely spends a healthy season. He's a 70-game guy. So whichever team gets him, will pay too much for him. If the Sabers do end up with a disappointing comeback, it'll show other GMs are paying attention. That being said, why does Eichel want to come out? I hope team direction is not a factor (but I hope badly). The management of the team is Eichel. It's been around Eichel since he joined them. I'm sure they would have liked to let Jeff Skinner walk rather than pay too much for him, but if they had, they knew their Golden Boy would be miserable. So they signed Skinner and now with this contract they are chained to the heaviest anchor in the league. But then, another bad season (with Skinner in the lead), Eichel would have been miserable again. Buffalo therefore signs the biggest free agent possible. Taylor Hall. It's for Eichel, by the way. So that he is happy. And once again, the Sabers were drawn (with Skinner, Hall and Eichel in the lead). So now Eichel is unhappy again? He honestly has no one to blame except himself. They even stuck with a manager he loved… way beyond the time most teams would have fired him.
And of course the discussion of surgery / fusion versus rehab and the team that wants one thing while Eichel wants another is a major issue. No question. But if the team and the player were in the right place, with everything in harmony, would they have agreed on how to proceed? There's a lot of tension between the two parties to begin with, so if one party says "you should handle it this way"… would the other party even listen and consider the idea? I say no.
Any team that acquires Eichel takes on the same neck surgery discussion they want. Will they want the same thing Buffalo wants? Either way, I have serious concerns – this looks serious (never done on an NHL player before). What about rehabilitation? It seems long and in the end it seems like it doesn't even solve the problem one hundred percent. Will it always be a question mark over his head year after year as Henrik Zetterberg's problem lingered over the last few seasons of his career?
Hearing General Manager Kevyn Adams speak, you'd think they had Eichel on board again and weren't swapping him. But if we believed it, then the business rumors would stop. And they don't seem to stop. Anyway, trade or not… surgery or not… I'm in two dynasty leagues and one goalie league, and all I have to say is – thank goodness I don't own Eichel him in one. It's someone else's riddle.
*
See you next Monday.