In photos: American men's hockey dominates Canada in highlights of Day 8 of the Winter Olympics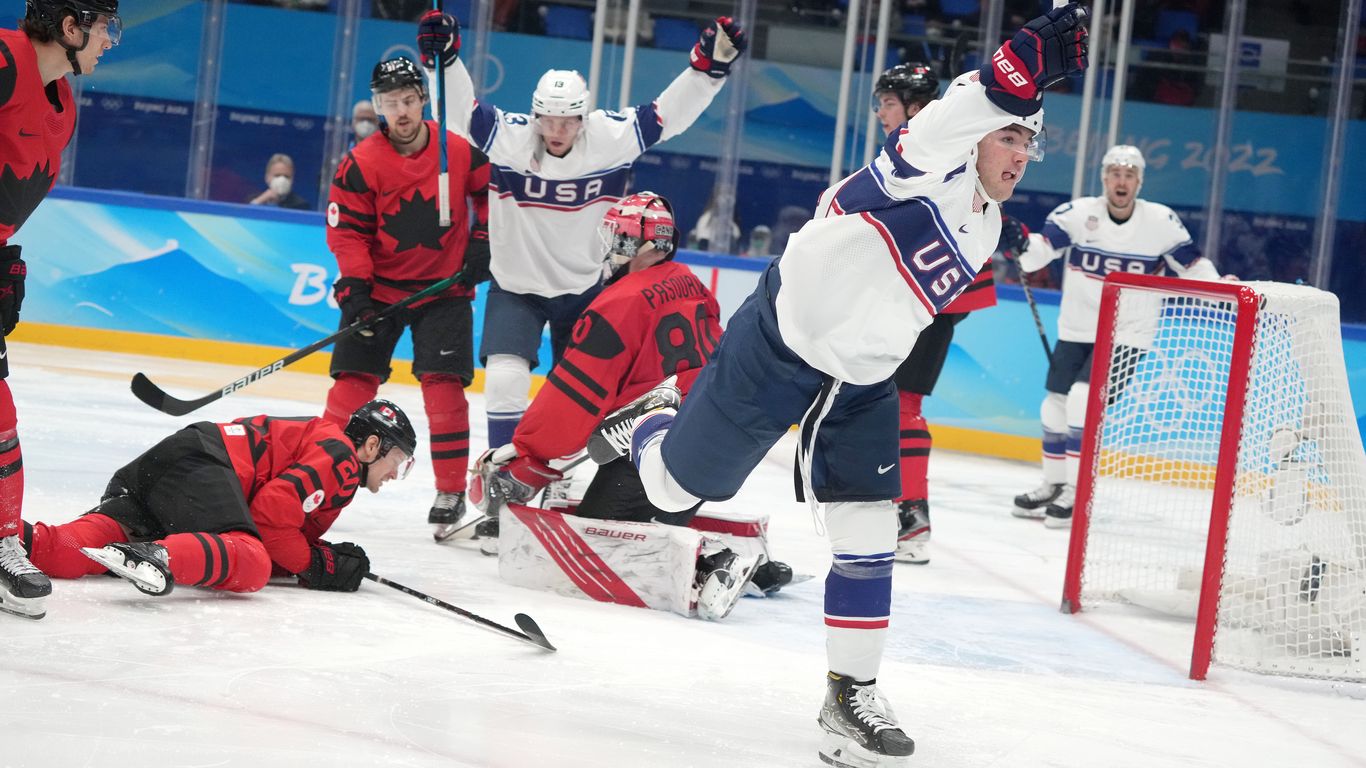 Team USA's men's hockey team beat Team Canada to win 4-2 in their preliminary round showdown at the Beijing Winter Olympics on Saturday, beating their rivals for the first time since 2010.
The big picture: On the eighth day of the Games, the United States team won its fifth gold medal in Beijing. Lindsey Jacobellis and Nick Baumgartner came from behind to win the first-ever mixed team snowboard cross.