Column: Catching up on the first stories of the winter season | Sports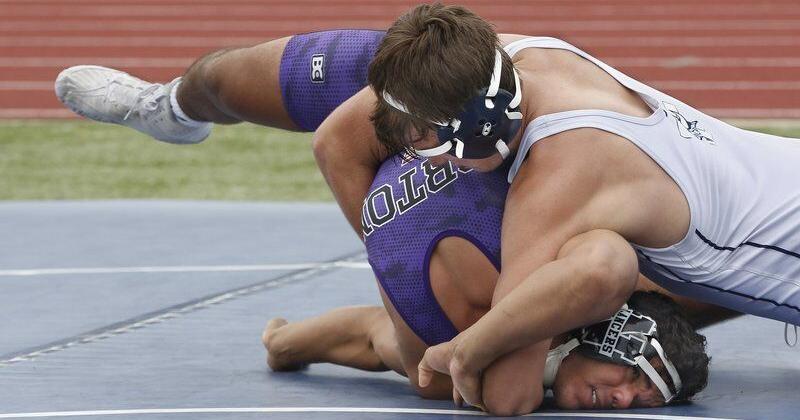 With the fall-to-winter transition officially over following the release of our final Fall All-Star Daily News roster, it's time to stay up to date with what happened in the first two. winter sports weeks.
Newsflash: A lot has happened already.
In many ways, I feel like Thomas Jefferson when he was introduced to the musical. Hamilton.
"So … what did I miss?"
Well, fear not. I know there has already been a lot of excitement on the local courts, rinks, rugs and tracks, so let's go back to the first headlines as the holidays approach.
Wonson a monster on the mat
The wrestling team Triton started 4-0, and junior Ashton Wonson is dominant.
The 220-pounder is 8-0 with eight pins on the young season. He went 3-0 in a season opener quadruple encounter with Belmont, Wellesley and Bedford, and followed with a 4-0 encounter to win gold at Saturday's Big Red Invitational. In the Vikings' last double-game victory against Beverly on Tuesday night, he pinned his opponent in 39 seconds.
Dylan merrill, Alexis Montes and Tori Orender also fight well for the Vikings early on.
Undefeated Royals
We knew the Newburyport boys' basketball team was going to be strong, and the Clippers won their last two games after escaping a season opener loss to Manchester-Essex.
But a pleasant surprise so far has been Georgetown.
The Royals are 4-0 and play good baseball. Harrison Lien, a returning Daily News star, is averaging 17.0 points per game, a team-high, and dropped 20 points in an impressive 63-46 win at Tewksbury on Friday. Grant Lyon (12.0 ppg) has been a beast on the boards, and Jack lucido drained 10 3s in four games.
With Lyon (6-foot-4) and Lien (6-3) down, the Royals seem to have a nice game upside down between them and Lucido on the perimeter.
Newburyport and Georgetown don't play until Jan.11.
Newburyport's 1-2 punch in the net
Heading into Wednesday's game against Shawsheen, the Newburyport women's hockey team are 2-1-1 and allow just 1.25 goals per game.
The team plays well in goal with pillars Izzy Kirby and Emma Gabriel lead the defense. But the Clippers have two good goalies in the juniors Teagan wilson and eighth Ella Puleo.
Wilson, a junior at Triton, made 20 saves in a season opener over Masconomet and was brilliant with a 34-save performance in a 1-0 loss to Winthrop.
Puleo was stable with 14 saves in his first win against Gloucester. His older brother, Max, is a junior co-captain and defender of the boys' team.
Pentucket PR everywhere
On the indoor track, Pentucket's Emilie Rubio – our returning MVP at The Daily News – started his senior campaign by jumping a personal best 5-5 in the high jump in the season opener against North Reading.
And that followed for almost the entire Green and White Girls squad when they last met on Tuesday.
To quote some new personal bests from the Pentucket: Reese gallant in 55 dashes (7.54) and high jump (4-6), Sydney turner in the 300 (46.58), Libby murphy in the 2 mile (12: 44.53) and shot put (24-1), Delaney meagher in the high jump (4-8), Hannah linehan in the 55 hurdles (10.68) and Riley bucco shot put (26-2.50) and 55 hurdles (10.79).
Hallinan is on fire, Newburyport is on the prowl
It looks like the Amesbury girls' basketball team will be a force this winter.
Returning Daily News MVP Avery hallinan lost 28 points in a season opener against North Reading, along with his sister, McKenna, adding 16. McKenna won 13 in the Indians' subsequent 2-0 victory over Manchester-Essex, but this time it was another All-Star player. Gabby Redford (18 points) and Liv DeLong (11) take over.
Any night, any of these four can explode. That's why over two games, Amesbury's average winning margin is 19.0 points.
But Newburyport (3-0) is also there. Behind 19 points Makenna district and 16 of Deirdre McElhinney, the Clippers just defeated Pentucket, 59-49, in hostile territory Monday night.
And they too won their three games with an average margin of 18.0 points.