Byers: Western Christian will review options in spring | Sports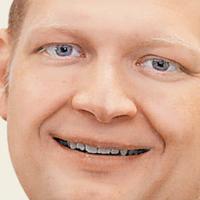 It's been nearly a year since Western Christian High School announced plans to leave the Lakes Conference at the end of the current school year, but at this point the Wolfpacks are still without a permanent home.
Western Christian applied to join the Siouxland Conference in May, but the league voted against such a move. Western Christian filed a complaint with the Iowa Department of Education on June 22. A mediation session was held on August 9 with the executive director of the Iowa High School Athletic Association. Tom Keating and executive director of the Iowa Girls High School Athletic Union John Berger, with two mediators, but no voluntary agreement could be reached. Western Christian objected to the recommendation of the mediation team and the matter was presented to Anne Lebo, the director of the Iowa Department of Education. There, Western Christian had to provide compelling evidence that the mediation team failed to consider the factors set out in the rules or was otherwise biased, prejudiced or predisposed. In the official decision, Lebo concluded that the Western Christian had failed to meet this burden of proof.
Since then, there has been little movement on the subject. director of western christian activities Travis Kooima said the school would begin reassessing its options in the spring and planning its next steps. For now, the plan is for the Wolfpack to compete as independents for the entire 2022-23 school year.
Winners
Gehlen Catholic High School Mike Meyer was named Iowa Women's Volleyball Coach of the Year by the National Federation of State High School Associations. The winners were selected based on their coaching performance during the 2020-21 school year, lifetime community involvement, school involvement and coaching philosophy. Meyer earned the 1,000th victory of his career in September. He has coached at the high school and college levels. He also helped Gehlen Catholic to the state tournament for the 12th time in the last 13 seasons.
"That kind of honor usually goes to people who are recognized for their work," Meyer said. "It makes me feel like we've accomplished something here at Gehlen Catholic that we can really be proud of."
michelle waring of Sioux Center has been selected by the South Dakota Amateur Hockey Association as the league's 2020 Ultimate Hockey Mom. Waring has been a hockey mom to her five children, the youngest of whom is graduating from high school this year. Waring has been involved with the Sioux Center hockey program for 18 years in various capacities.
"Being a mom is what I've wanted to be since I can remember," Waring said on the Facebook page that announced the award. "Being a hockey mom just took it to a whole new level. Being part of a hockey family has created some of the best memories and bonding moments for me. And I say hockey family, meaning my immediate family and also so many of my children's teammates and their families. Precious moments with such dear friends. There is something about hockey and our hockey family. »
record breaker
Okoboji High School Lucas Lorenzen broke the 1,500 career point mark last week, but shows no signs of satisfaction. Lorenzen broke his own boys' basketball school record in scoring, posting 53 points in an 80-77 double-overtime loss to MOC-Floyd Valley on Tuesday.
junior wrestler Sheldon-South O'Brien Coy De Boer also achieved a major milestone on Tuesday, earning its 100th career victory.
senior western christian Ty Van Essen hit the 1,000 career point mark on Thursday, January 13 in a win over Unity Christian.
Updated leaderboards
The latest wrestling rankings by IAwrestle came out Thursday and West Sioux maintained their spot at No. 4 in the Class 1A tournament tag team poll.
West Sioux was the only school in N'West Iowa to rank individual wrestlers. They are: seniors Braden Graff, fourth at 113 pounds; Senior Cameron Clark, second at 126; Senior Drayven Kraft, seventh at 132; junior Mikey Baker, second at 145; and senior Cullen Koedam, second at 160.
N'West Iowa wrestlers ranked in Class 2A are: Sheldon-South O'Brien senior Cason Johannes, seventh at 145; Sheldon-South O'Brien sophomore year Shank Roos, fourth at 170; Senior West Lyonnais jackson taylor, eighth at 170; Boyden-Hull/Rock Valley senior Casey Pick, seventh at 182; West Lyon secondary school Emmit Fleshman, 12th at 182; Senior West Lyonnais Gabe Ter Wee, fifth at 195; Senior Sioux Center Zach Rozeboom, 10th at 195; Center Lyon/George-Little Rock senior Lyle Moore, fifth at 220; Senior Sioux Center Ty Hulshof, 12th at 220; Senior West Lyonnais Easton Fleshman, prime to 285; Senior Sioux Center Ethan Hooyer, fourth at 285; and Okoboji/Hartley-Melvin-Sanborn senior Nick Bronstad, sixth at 285.
The only N'West Iowa girl to make the odds is West Lyon's runner-up Jana Ter Wee, which is second at 190.
West Sioux is ranked fifth as a doubles tag team in the latest rankings released by Hupke Wrestling Productions.