Bus users will no longer be excluded from the downtown depot from next week | Local News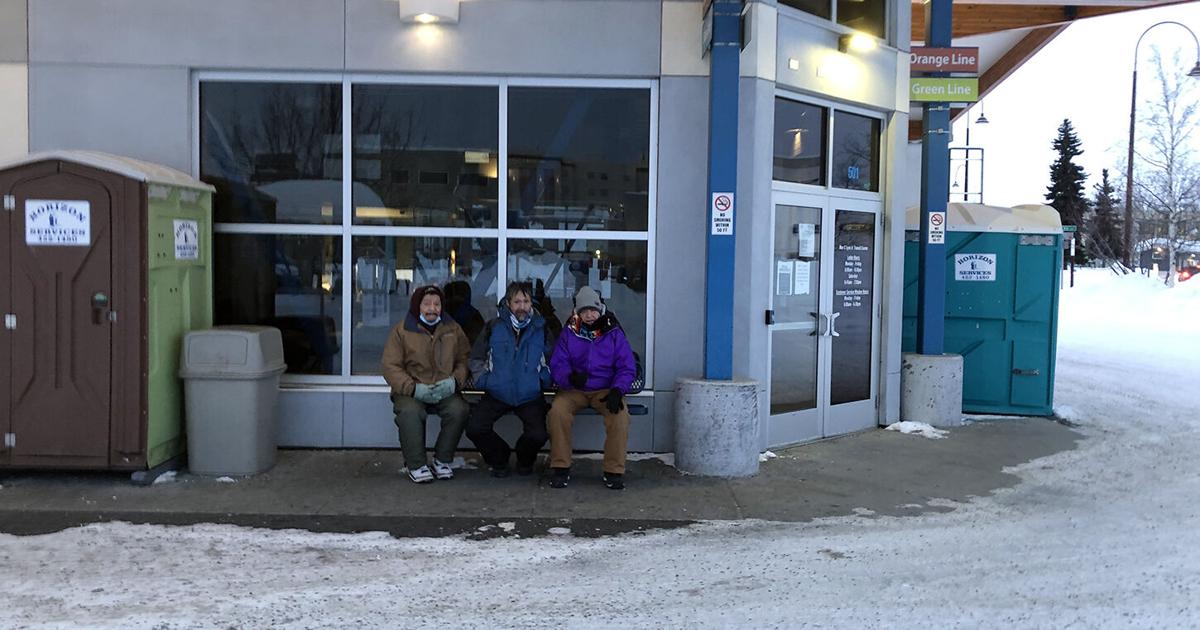 The Max C. Lyon Transit Center in downtown Fairbanks will open to bus riders next week, according to Lanien Livingston, public information officer for the Fairbanks North Star Borough.
Transit riders have been locked out of the transportation center — a warm building with benches and restrooms — for the better part of two years due to Covid-19, even though the borough operates an indoor play area at the Carlson Center since November and spectator hockey games have been held at the Big Dipper Ice Arena.
A sign on the door of the bus depot on Friday said "Members of the public should only interact with FNSB employees if there is no other reasonable way to conduct essential business."
In Anchorage, bus riders have been allowed inside at the Dimond Transit Center since last June, officials said. The city's downtown transit center is closed pending renovations.
Fairbanks is one of the coldest cities in the United States and it is currently the coldest time of the year. Weekend low temperatures are expected to reach 30 below zero.
So why have bus riders been forced to wait in the cold while kids and hockey fans are allowed to congregate indoors at other Fairbanks North Star Borough facilities? It's not clear. Questions to borough officials, including borough mayor Bryce Ward, emailed Wednesday were not answered Friday afternoon. Livingston sent a brief email Friday night saying the depot would open next week and the mayor and chief of staff were "already discussing this."
Andrew Kunayak, Gabriel Penatac and Marci Walsh sat outside on a bench waiting for a bus on Friday morning with temperatures in the single digits.
A security guard poked his head through the door. Asked about the policy of bus passengers waiting outside, he said there was nothing he could do.
"They make us sit on the bus with this mask on," Walsh said. "They can let us sit inside with the mask on."
Under borough rules, face masks are optional, but the federal government requires face masks for all transportation systems, including public transportation, through March 18, 2022, according to the Centers for Disease Control and Prevention. of the United States and the Federal Transit Administration.
Last June, Borough Mayor Bryce Ward began easing public health mandates and restrictions on taxpayer-funded public services that have been put in place for public health in relation to the coronavirus, but the public transportation system continued with stricter rules due to federal mandates.
However, it is unclear where these requirements state that bus riders cannot occupy a building. Air travelers are allowed to wait in terminals at Fairbanks International Airport where social distancing is not enforced.
According to the CDC's website, the reason for the face mask requirement is to make it safer for travelers indoors when social distancing becomes difficult: others, often for extended periods, and exposing them to frequently touched surfaces.
"Air travel often requires spending time in security lines and busy airport terminals. Traveling by bus, train, and other means of transportation used for international, interstate, or intrastate transportation poses similar challenges Staying 6 feet from others is often difficult on public transportation People may not be able to distance themselves from the recommended minimum of 6 feet from other people sitting nearby or those standing or crossing aisles of planes, trains or buses.
The Metropolitan Area Commuter System is operated by the Fairbanks North Star Borough using primarily federal government revenue, according to budget documents. Bus fare is normally $1.50 one way. Rates have been suspended since March 2020.